Back to all posts
Posted on
Spreading Love Over Easter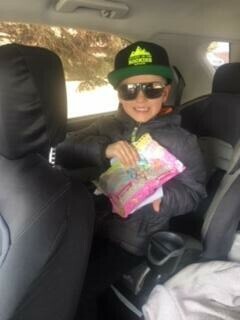 After coming together again as a school community following the Easter weekend, staff have heard stories of our students and their families taking time to spread love over Easter. Braxon's mom emailed to let us know Braxon in Mme Courtney's French Immersion Kindergarten class made Easter cards for his neighbours and some friends. Braxon had fun spreading love by leaving these special cards on his friend's and neighbour's doorsteps.  
Other stories include students taking the time to FaceTime or call family members, cooking and baking for friends and neighbours and leaving special Easter treats for students and their families to find.
Spreading love is exactly what Jesus wants us to do. Thank you Braxon and all of our students and families who took the time to follow in Jesus' footsteps this Easter!