Back to all posts
Posted on
Safer Winter Highways Team Visited EOLRS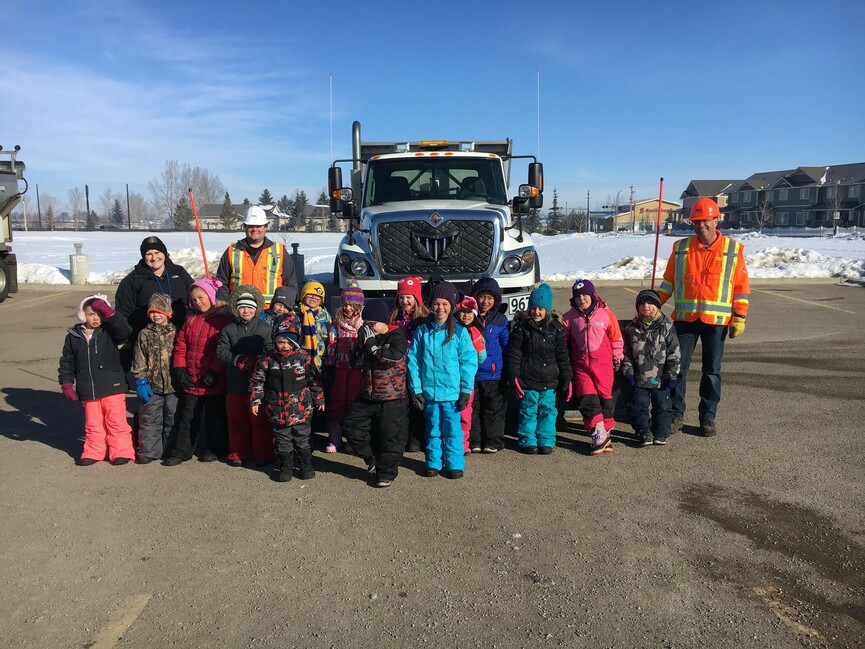 We were very blessed to be a part of the 11th Annual Safer Winter Highways campaign. This campaign is sponsored by Alberta Transportation and the Alberta Roadbuilders & Heavy Construction Association, and is designed to provide students with a learning opportunity about the services and jobs available in Canadian communities, specifically snowplow operators and the work they do. 
The Safer Winter Highways team brought three sowplows to our school. Our students learned about what a snowplow does and what a snowplow operator's job is. The students then got to sit in the driver's seat of a snowplow and signed the gigantic blade in the front. They also had an opportunity to see how sand and salt work.
A big thank you to The Safer Winter Highways team and of course the sponsors of this campaign. Our students and staff very much enjoyed and appreciated your visit!