Back to all posts
Posted on
Pre-Kindergarten & Kindergarten Registration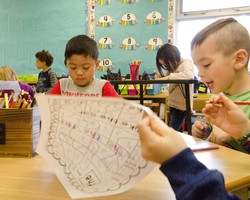 Pre-Kindergarten & Kindergarten online registration for the 2018/2019 school year, starts on Monday, January 8, 2018, at 8:00 a.m.
The application form will be made available on Friday, December 22, 2017. You will be able to fill out the online form; however, you will not be able to submit your application until Monday, January 8, 2018.
Please have a copy of your child's birth certificate, legal and immigration documentation for registration.