Back to all posts
Posted on
Mrs. Taylor Visited 1E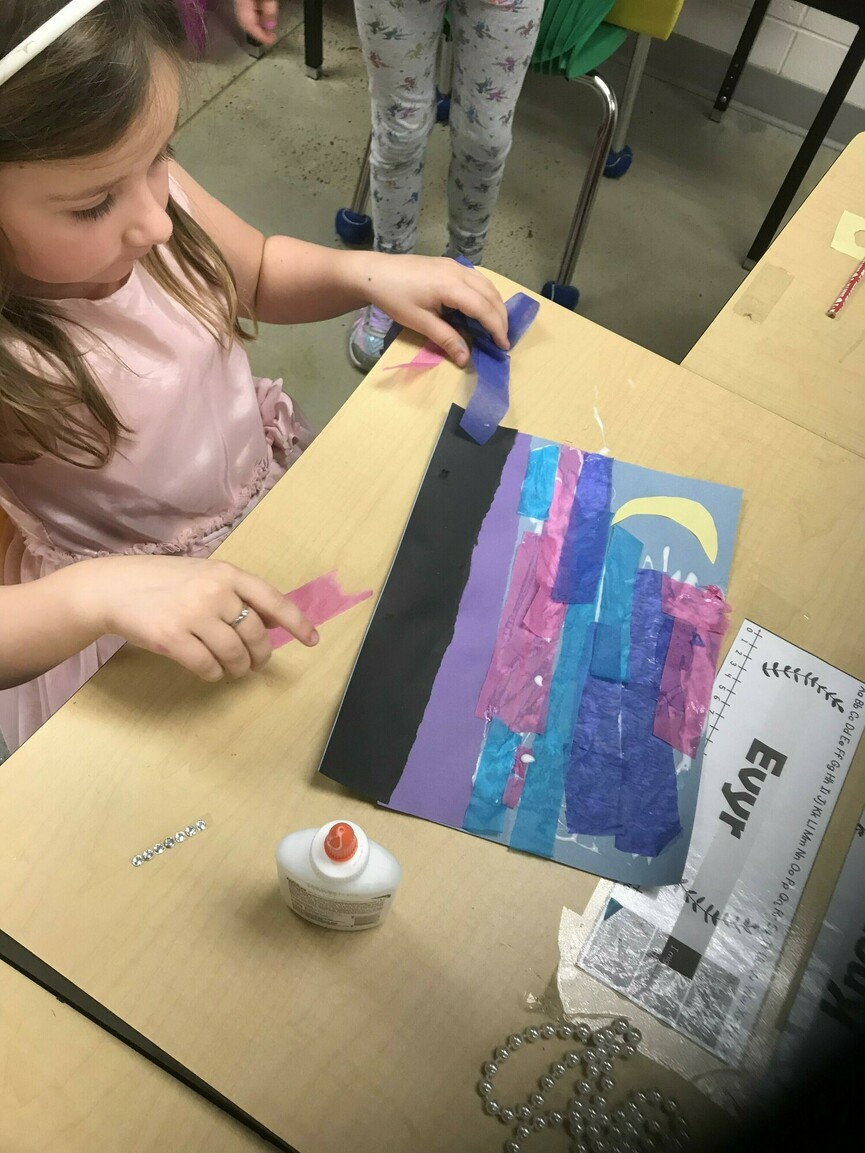 Miss. Eleniak's class invited Mrs. Taylor from our First Nations, Metis and Inuit Team to join their class for an art activity. Mrs. Taylor read the story, Sky Sisters, by Jan Bourdeau which was about the Nothern Lights and First Nations, Metis and Inuit culture. The students then got to create their own Northern Lights art project.
" I had so much fun making my picture and I really liked the story!" ~ Molly Tiner. 

"The students really enjoyed this hands-on activity and it was neat to see them create their own image of what Northern Lights look like." ~ Miss. Eleniak.
Thank you to Mrs. Taylor for joining our Grade One class this week!
"Create with the heart and build with your mind" - Criss Jami.
--submitted by Mrs. Eleniak