Back to all posts
Posted on
Miss. Eleniak's Class Presented Project Based Learning on the Five Senses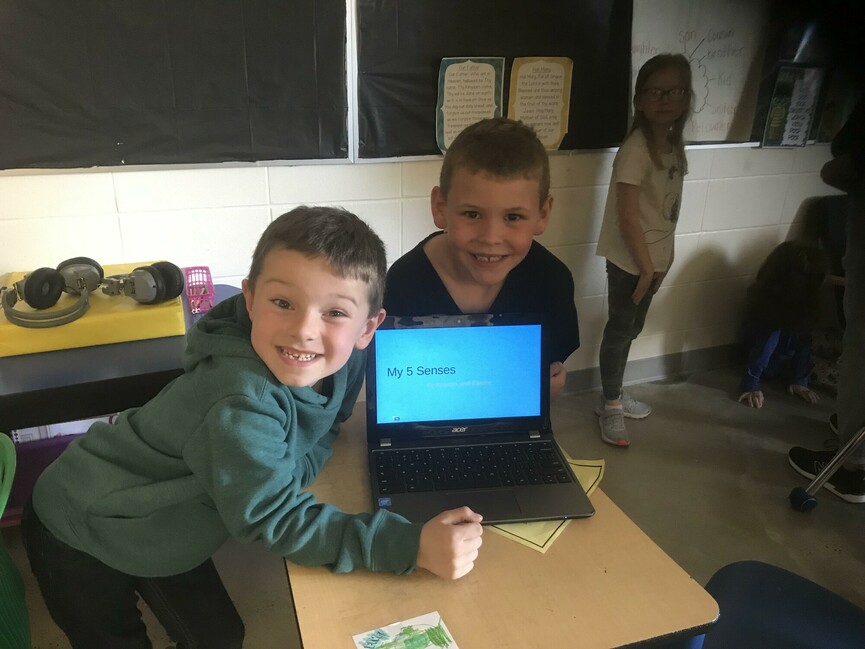 Miss. Eleniak's Grade One students presented their Project Based Learning on their five senses on Wednesday. The students invited their families into our classroom where their learning was displayed. Each group created a Google slides presentation on sight, smell, touch, taste and hearing. During the last couple of months, we have been learning what roles each of our senses has, how our senses help us each day, how we can protect our senses and interesting facts. 

"I really really really liked my mom coming to school and watching my presentation," said Ella.

"Hearing the laughter, conversations and 'I wonder(s)...'  from all the students filled the room," says Miss. Eleniak.
--submitted by Miss. Eleniak