Back to all posts
Posted on
Mental Health Awareness Week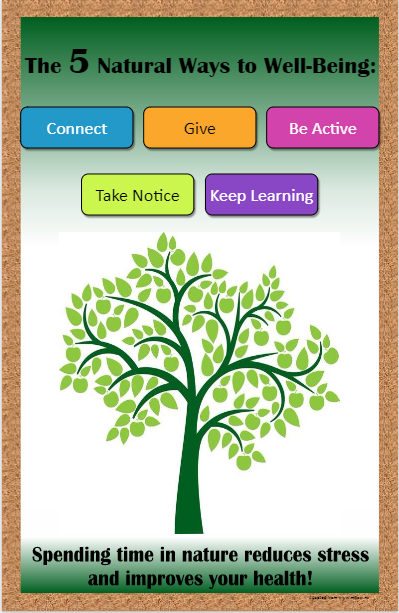 The theme for Mental Health Awareness Week this year was "Natural Ways to Well Being." On Monday, our Leadership Team visited all of our classrooms to teach our students what Mental Health Week is all about.
Each day of the week we focussed on one of the "5 Natural Ways to Well Being."
#1 - Give - Paper Bag of Positivity - each class was given a bag full of affirmations and students had a chance to pick an affirmation out of the bag. They were encouraged to compliment others and pass on the positivity thoughout the day.
#2 - Keep Learning - Students took at least ten minutes to read and relax and learned this helps clam the body and mind.
#3 - Be Active - Kyra Waddell from Breeze Yoga in Sylvan Lake and Peace in a Pod in Eckville spent the day at the school leading mindful stretching to teach our students and staff some fantastic core strength.
#4 - Connect - Students connected to our Catholic Faith by celebrating World Catholic Education Day liturgy in their classrooms.
#5 - Take Notice - Students participated in a nature walk to enjoy God's many blessings. They were encouraged to stop, take notice and calm their minds.