Back to all posts
Posted on
Happy Retirement Wilf!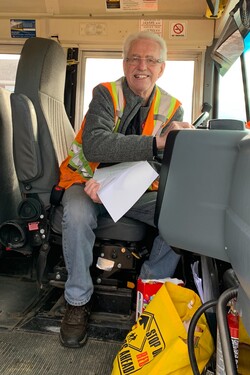 On October 31, 2019 it was Wilf's last day driving school bus. Wilf was a bus driver with Red Deer Catholic Regional Schools for 10 years before retiring on Thursday. Students and staff gathered together on his bus to send him off on his last ride with a blessing.
Thank you for transporting our students to and from school for the last ten years Wilf! You will be greatly missed and we wish you a blessed retirement!