Back to all posts
Posted on
First Eucharist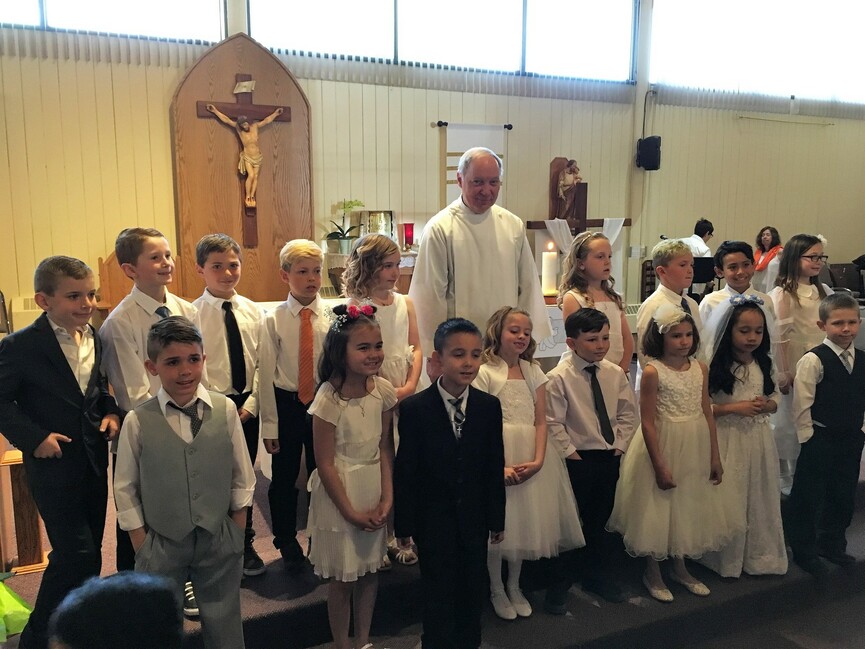 Congratulations to our students who received the sacrament of First Communion on Sunday!
 Ryden D.
Cameron D.
Jax D.
Barrett G.
Mckaela H.
Hudson K.
Jace L.
Presley L.
Milana P.
Paisley R.
Tenley S.
Jaxon S.
Aidan S.
Oceana S.
Angelie M.
Carter W-O.
We would also like to congratulate Gracelynn S. who traveled to Kamloops to receive her First Communion from her uncle who is a priest at Our Lady of Perpetual Help parish.
May God continue to guide and bless you all as you continue on your Catholic journey!
A sincere thank you to Mrs. Moelhoff and Mlle Bulger for preparing our students to receive the sacrament of First Reconciliation and First Communion!