Back to all posts
Posted on
Congratulations Jayda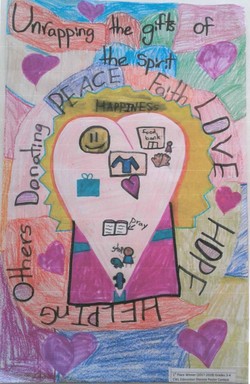 Some of our classes participated in the 23rd Annual CWL Edmonton Diocesan Poster Contest. The theme of the contest was "Unwrapping and Using the Gifts of the Spirit" and there were 330 entries in total.
We are so happy to share that Jayda S. in Mrs. Belcher's class placed first in the Grade Three and Four category. Congratulations Jayda!
The CWL Edmonton Diocese asked us to thank all of the contestants from our school for sharing their talents by submitting excellent entries.