Back to all posts
Posted on
Central Alberta Brain Injury Society Visited Us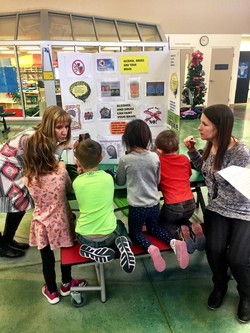 Thank you to the Central Alberta Brain Injury Society for visiting our school on Tuesday and teaching our students about the brain. Students visited the five stations during their class' time slot and learned about how important our brains are, how to protect their brains and how different parts of their brains are responsible for different tasks. 
The Central Alberta Brain Injury Society will be back again on January 26 with their stations to teach the remaining classes about the brain.
Thanks for visiting EOLRS and teaching us about our brains!