Back to all posts
Posted on
EOLRS Leadership Team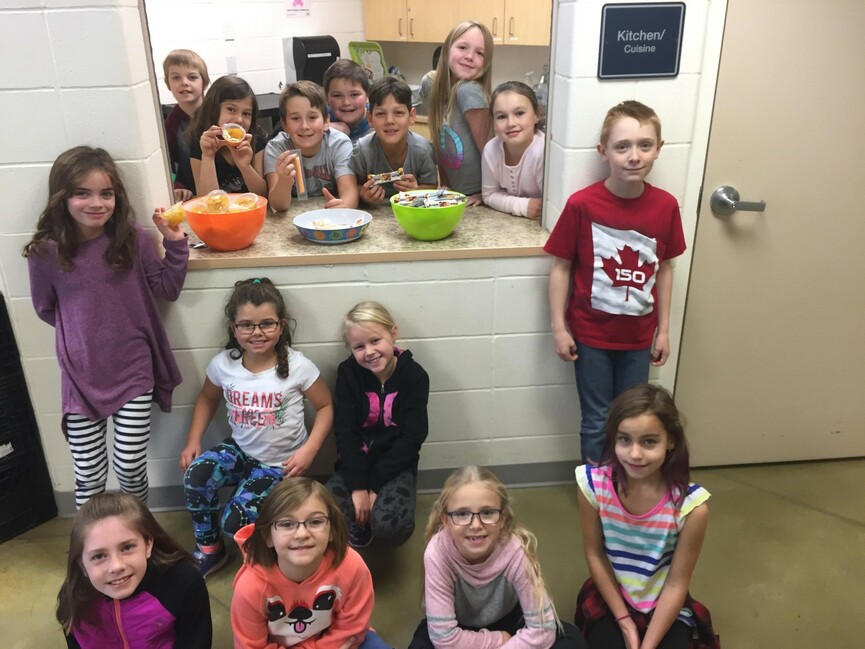 This year is the first year with Grade Three students at EOLRS. Mrs. Gamroth, our School Counsellor, had a wonderful idea - create a Grade Three Leadership Team. Students who were interested in this group applied and had the great opportunity to experience an interview.  Of those who applied, there were 15 students selected. 
Our Leadership Team has been an asset to the school. So far this year they have helped out in the following ways:
Presented lessons to each classroom about EOLR's Breakfast Bowls program.  
Every week they check and refill the Breakfast Bowls in classrooms to ensure all students have access to snacks if they need.  
Designed posters for EOLR's Recycling program to display in the gathering area.
Presented lessons to each classroom to teach students about how to sort and organize their recycling.
Some of our Leadership Team have given building tours to guest teachers and new students.
Helped Parent Council fill popcorn bags for the Family Movie Night.
Stay tuned to hear all about how our Leadership Team will be promoting mental health during Mental Health Week.