Back to all posts
Posted on
2019 Great Big Crunch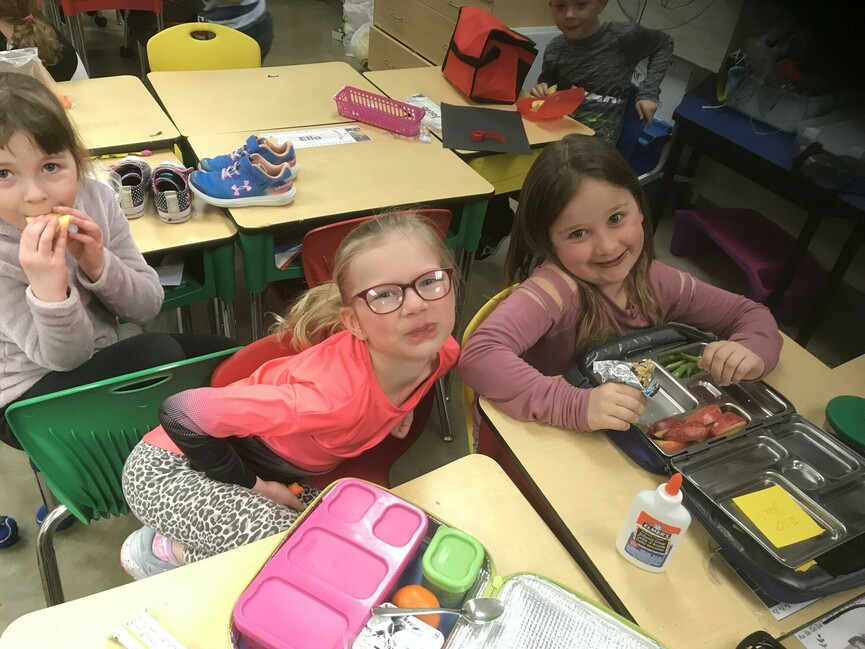 According to www.healthyfoodschool.ca:
THE GREAT BIG CRUNCH is a national movement and annual moment of anti-silence in which students, teachers, parents and others passionate about food join the food movement and crunch into apples (or other crunchy fruit or vegetable) to make noise for healthy school food! Every year since 2008, Canadians from coast to coast have participated in the Great Big Crunch...
Miss Eleniak reported, "The students have been learning about making healthy food choices, living a healthy lifestyle and what the five food groups are. It was such a neat way to incorporate their learning, with a hands-on activity with their entire school community!"

"I could hear the big crunch! It was so cool" said Easton McConnell.
Thank you to the parents/guardians that supported this healthy snack initiative!